Indiana – Dynamic Drive, Crazy Weather
Indiana – Dynamic Drive, Crazy Weather
"Success definitely brings on loneliness. People think you're lucky, that you have everything. They think you can go anywhere and do anything, but that's not the point. One hungers for the basic stuff."
-Michael Jackson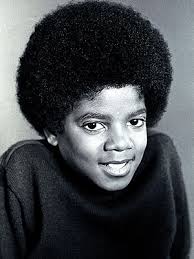 WELCOME TO INDIANA: CROSSROADS OF AMERICA
Indiana was part of a crazy 14-hour travel day that saw me drive from Toronto, Canada to Niagara (Falls), Canada to Detroit, Michigan to Toledo, Ohio to Gary, Indiana to Chicago, Illinois. And then, I was booked to do a comedy show in Chicago that night at 10pm.
I ended up driving through Indiana on a late Saturday afternoon. As I was driving along the 90 West freeway, it started to rain. The weather was fascinating … changing from sunny to rainy to lightning to sunny to rainy and then as the evening approached, the rain eased up and I drove through cloud cover for the last hour or so. It was actually quite beautiful. I just needed to be a lot more careful while driving and monitor my speed limit.
The sunsets were beautiful though and I am sharing some of the views I encountered while navigating through the crazy weather. Enjoy.
Quick shout out to Michael Jackson, one of my favorite performers growing up. Michael Jackson was born in Gary, Indiana. I've only seen him once. It was in 1989 in Harlem, NY as I was leaving school. He was emerging from the sunroof to wave and say hi to some fans and I couldn't believe my eyes. It made my day! Heck, it made my year. I have a feeling that at the time I saw him, he was in New York filming "Beat It". Here is a great article that gives some insight into how the music video came to fruition.
We lost MJ much too soon but thank goodness we still have his amazing music.
Much love.