Ohio. Land of the NBA Champions.
Ohio. Land of the NBA Champions.
"I don't drink coffee. I've never had a cup of coffee in my entire life. That's something you probably don't know about me. I've hated the taste since I was a kid."
-Steven Spielberg


I love that Steven Spielberg quote because I also hate coffee. The taste. Everyone's addiction to it. Ugh. Same with shrimp. How do you people do it?
Steven was born in Ohio and that's probably the most interesting thing I can say about the state for right now. Ohio was part of a crazy 14-hour travel day that saw me drive from Toronto, Canada to Niagara (Falls), Canada to Detroit, Michigan to Toledo, Ohio to Gary, Indiana to Chicago, Illinois. And then, I was booked to do a comedy show in Chicago that night (a Saturday night) at 10pm.
It was a nutty day but it was worth it. Sometimes passion drives you to do what you love to do. Or maybe I was just crazy.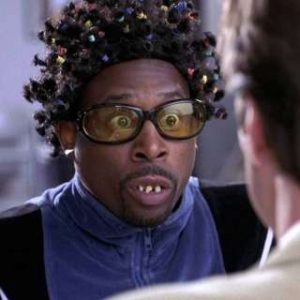 For this blog, I am sharing some travel tips that will help when you have days like the 14-hour craziness I had. It actually turned out to be a 16-hour day, including the comedy show but who is counting.

Get some rest.
Always stay positive.
Stay very alert at all times, especially on the road. Check behind you. To the side. Even miles ahead. When something happens, be prepared to slow down or speed up. Never panic. Feeling some sort of fear is normal because of adrenaline but try to read what is going on and what might happen. It helps a lot, trust me. Driving on the road is like a full time job. Stay focused. If you can do it at home, you can do it on the road.
Stay in and around the speed limit. On a cross country road trip, try not go over 9 miles per hour unless you are going with the flow of traffic. It sucks getting a speeding ticket in another state. Imagine the hassle when you get one where you live now!
Don't rush. I saw a guy almost flip his van over on my way to Mississippi from Louisiana. There was no one around him. He was all by himself and trying to rush over into the speeding lane. Chill out.
Call your bank and credit card companies before you travel. Tell them your schedule. It really sucks when you really need your credit card in another state and your financial institution locked it up because of their identity fraud alert system.
If traveling overseas and driving, be aware of the difference between kilometers and miles. When I first got to Canada, I forgot for a few minutes before realizing "70" meant "kph". Also, in certain areas, it will not say "70 kph". For example, the speed limit in certain parts of Canada was 100 … kilometers per hour. That's about 62 miles per hour. That's too slow Canada!