Kansas City and Arthur Bryant's Barbeque
"I think we should all be more concerned about the environment and the effects of global warming. It will be pointless to talk about all the issues that divide us when it's 300 degrees outside."
-Don Cheadle
We didn't spend much time in Kansas City. Only one night. But what a beautiful, quaint and quiet city.
There's always someone running with their dog, a cute-looking girl in the distance and a river or lake staring you in the face somewhere.
I remember my boss telling me that when he comes to Kansas City, the BBQ is always delicious so I asked for a recommendation. He said: "Arthur Bryant's Barbeque. Burnt Ends. BBQ Beans and Coleslaw".
Patrick got the burnt ends, coleslaw and potato salad and I got the chicken with baked beans. We tried each other's food and man, everything was delicious! My baked beans were SO GOOD!!
If you are ever in Kansas City, Missouri, check out Arthur Bryant's Barbeque spot. Hey, even President Obama came here and loved it.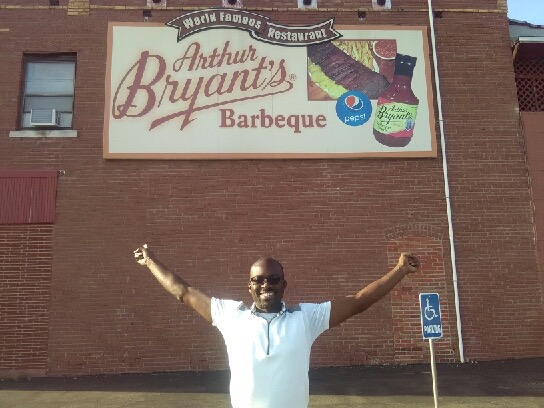 Before retiring back to our hotel room, I got a professional deep tissue massage at a Massage Envy franchise in the area. It was great and I was due for about 3 states. I promised myself that on this journey, I would try to get a professional massage every 3 or 4 states.
COOL NOTE: The massage spot was located on State Line Rd so it was pretty cool to keep going back and forth between Kansas and Missouri in less than 3 minutes.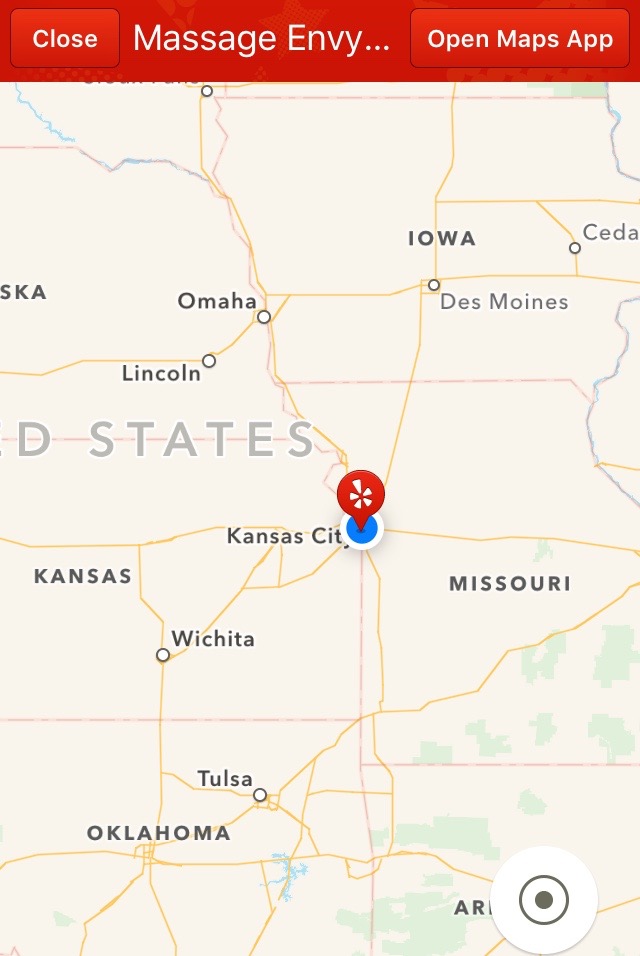 Tomorrow, we are off to Oklahoma in the middle of the day and then doing a comedy show near Dallas, TX in the evening.
Onward.