Welcome to my Cross Country Travel Blog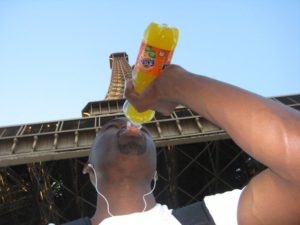 Greetings humans.
Thanks for stopping by my travel blog, #WhereIsSteve.
My name is Steve Henry, I am a Computer Engineer and Comedian in the Los Angeles area and I love to travel.
For years, I have talked about my desire to drive across the country and do all of my favorite things while doing so: Perform standup comedy, Play golf, See new sights, See old friends and Make new friends.
Well, I finally buckled down, made some plans, booked some dates and created this blog to capture my journey.
Sit back, relax, enjoy and feel free to chime in, ask any questions or offer suggestions on where one should go while visiting any of the 48 states.
Wish me luck.