CALIFORNIA: WELCOME BACK BITCH!
"When I was young, I used to have this thing where I wanted to see everything. I used to think, 'How can I die without seeing every inch of this world?'"
-Leonardo DiCaprio


WELCOME TO CALIFORNIA: THE GOLDEN STATE
My friend Terry helped me with the drive from Portland, Oregon to Oakland, California. It was a long one. 10 freaking hours! 13 including rest stops for breakfast, bathroom breaks, lunch and maybe dinner.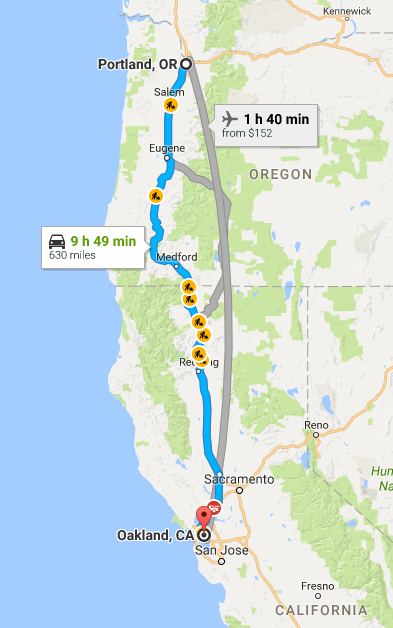 Terry was great. She's from Long Beach, CA and just got a job driving tour buses in Hollywood so I knew I was in good hands. Plus, it turns out that she had never really done a road trip like this one and was like a kid in a candy store when the scenery turned magnificent. It was great catching up with her because she gets very busy. We laughed our asses off as usual driving down the 5 freeway. At times, the scenery was boring as fuck but sometimes, it was just beautiful. Northern California is sneaky with her mountainous vistas. It's pretty neat. Mount Shasta is a perfectly example of that. Apparently, it's a POTENTIALLY active volcano, which I did not know until I did some research for this blog today. Uhh, what the fuck?!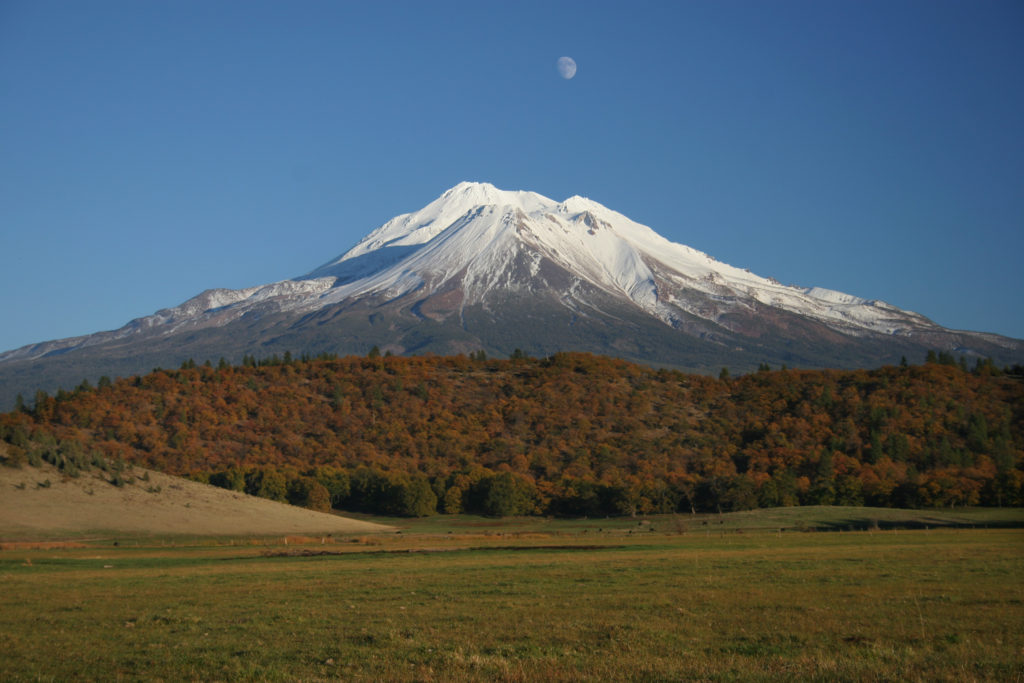 But seriously, Mount Shasta was a beauty and maybe one day she will just get tired of sitting there and explode? Too soon? Hee hee.
---
HUGE SHOUT OUT TO TERRY. SHE'S AWESOME!
---
I also managed to catch up with a wonderful friend of mine while I was in Oakland: Alah. Alah and I have been friends for a few years but only get to see each other every so often. She picked me up from my Holiday Inn hotel and we went to this spot called "Eureka" in Berkeley, CA.
My goodness, that place was super cool! Alah and I ordered food and drinks and laughed the night away while losing track of any kind of time. She had a beautiful family to get home to, so … oops. It was a nice way to punctuate what has been an amazing journey across the beautiful landscape of America.
Thank you Lah. And uhh, I still don't think that stripper in New Orleans deserved any cab fare from me! Hahahahahaha.
---
After Oakland, I jetted to the Golden Gate Bridge and had a little fun. Check it out.
---
Then to put an exclamation point on the entire experience, I treated myself to a round at one of my favorite golf courses in the world: Pebble Beach Golf Links. What an amazing place. I stayed here a few years ago during an (expensive) golf vacation and it's still in the top 3 best vacations I have ever had next to Paris, France and Ibiza, Spain.
---
THANKS AGAIN TO EVERYONE WHO SUPPORTED AND FOLLOWED ME THROUGHOUT THIS ENTIRE JOURNEY.
I'M TIRED!