Coeur D'Alene, Idaho: The Unsung Beauty
[on filming Breaking Bad (2008) in Albuquerque, NM]
"I actually hated it during the pilot. I loved working, obviously. But I would just go to work and then go back to the hotel and I couldn't find much to do. But when we started shooting the series I fell in love with the city. I'm from Boise, Idaho and it reminds me of a bigger version of that place. It's just nice to get away from the hustle of Los Angeles and the skies are endless out there. It's like a beautiful painting every day."
-Aaron Paul


WELCOME TO IDAHO: THE GEM STATE
It's hard for some people to believe and they still ask why but I lived in Idaho for almost a year back in the year 2000. I was trying to move out to Los Angeles from North Carolina and it was the closest I could get to California. I worked for a company called Micronpc.com that made Personal Computers. It was great. I lived in Boise and loved it. It was a very small city and not much was going on but you could find things to do, especially in the summertime. The air was clean and you were surrounded by beautiful mountains.
Coeur D'Alene was an even better place. This city was my next stop in Idaho after chillin' in Missoula, Montana. My friend Jody lives there and it was so nice to see her after so many years. We worked together at Myspace between 2007 and 2011. We had a great time golfing and bar hopping. Coeur D'Alene definitely surprised me and it's now on my list of top places to go for a nice, short weekend.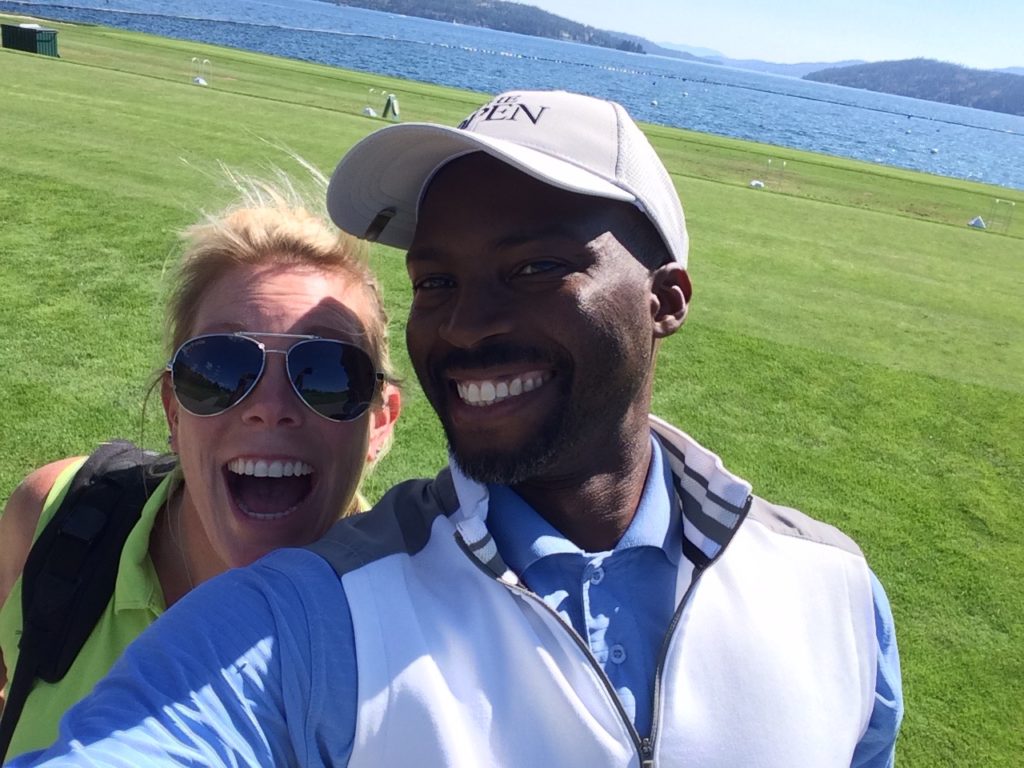 We played golf at The Coeur D'Alene Resort Golf Course which is a magnificent place to play golf. The golf course itself was fun and the views of Lake Coeur D'Alene were magnanimous. I can't wait to make a ton of money and buy me a place along that lake. Apparently, there are many celebrities who have homes in the area.

Which brings me to an interesting point. You never hear celebs complain about places too much. Imagine someone saying, "Hey, I'm from Idaho. You ever been." Your first response would probably be, "Heck no. Why the heck would I want to go there? I don't even like potatoes."
Rich folks know better. They travel a lot, have great friends all over the world and have experienced more than folks with a closed mind. Thereby, many people not knowing about the beauty of Coeur D'Alene, Idaho. It's the kind of place you would definitely judge based on what you heard from strangers or what you saw on the news. But after experiencing it for yourself, you start to think: 'How can I own property here or visit this place on a regular basis?' At least in the summertime! It's THAT beautiful. No joke.
Check out the video I made for this trip. We had such a great time.