Bourbon Street Louisiana. With 3 Whiskey shots.
Bourbon Street Louisiana. With 3 Whiskey shots.
"My grandmother started walking five miles a day when she was sixty. She's ninety-seven now, and we don't know where the hell she is."
-Ellen DeGeneres


WELCOME TO LOUISIANA: THE PELICAN STATE
New Orleans. New Orleans! New Orleans!! Why did it take so long for us to meet? Wait, don't answer that. Let's just enjoy the fact that we did meet and now have a prosperous relationship to build on.
I arrived at my Hotel just outside of New Orleans at around 6:30pm on Saturday July 2nd, 2016. The plan was to attend a concert sponsored by the Essence Festival at the Mercedes Superdome from 8pm – 2am. I had tickets. And I was excited. Super excited! But I fell asleep. For 11 hours. Oops.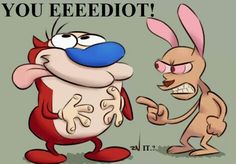 Sometimes, it's not what you want, it's what you need. All that driving (from Texas to Louisiana) had caught up to me and boy, did my body need some rest. I'm glad I didn't fight it. There was another concert that Sunday night anyway.
Well… I bought a ticket for the concert at The Superdome for Sunday night and guess what? I didn't make that either. Mariah Carey. Kendrick Lamar. Tyrese. I didn't get to see one performance. My friend, Amber, picked me up from my hotel and drove us to the infamous Bourbon Street. On the way there, we went to a place where they served margaritas at the drive-thru.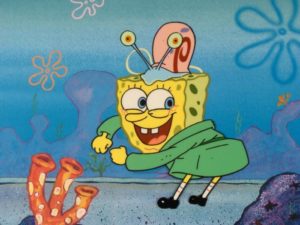 I thought it was a dream but the margarita drive-thru happened. I ordered the Jungle Juice. And then, the adventure began.
I had a feeling that the night was going to get 'turnt up' so before we arrived at Bourbon Street, I cancelled my hotel in Atlanta for the next day and booked another night in NOLA. Boooooy, was I glad I did that!
We bar hopped for what seemed like forever, met super cool peeps, took some pics, shot some videos and went to a strip club. It was a lot of fun. Bourbon Street is a very dangerous place because yes, it is a lot of fun but if you forget where you parked, it can be a maze to navigate. Especially if you're drunk.
[gss ids="351,345,346,352,347,348″]
One of my favorite activities for the night on Bourbon Street was throwing beads down at folks. I've seen it done countless times in movies and on television but the fact that we did it from a strip club made it even more special. Top that!
New Orleans is a wonderful place for food. My favorite place was a sushi spot called Akira Sushi Hibachi. The food was absolutely delicious and the service was top notch. Go here if you are ever in NOLA. It's not on Bourbon Street. Maybe 10 minutes outside that area but well worth it.

I'll be honest. I didn't want to leave New Orleans. It's a wonderful city. Everyone is very nice and it seemed like there was so much more to do and I was missing out on a lot because my time constraints were limited. It's ok though, I'll be back.
To add some icing to the adventure cake, I watched July 4th fireworks with my friend Amber and her friend, Loisel. We all had an awesome time and it was a perfect way to end my trip.
[gss style="height:50%" ids="357,354,355″]