Minnesota (Men-a-soh-da)
Minnesota (Men-a-soh-da)
"You have to suspend disbelief a little bit to buy into your situation and to the story and to how the character will react. You have to tweak your credibility a little bit, is basically what it comes down to."
-Richard Dean Anderson (MacGyver)


WELCOME TO MINNESOTA: LAND OF 10,000 LAKES
When you're trying to accomplish a massive goal like driving to all 48-contiguous states in a 6-week span, certain states become casualties of war. Minnesota was definitely one of those states. West Virginia, Florida and Kentucky were the others.
And a side note: I don't remember seeing any of the 10,000 lakes. Maybe I was driving through Minnesota with my eyes closed?
My original plan was to drive up to Minneapolis (from Milwaukee), spend the night, go visit Paisley Park the next day and catch a glimpse of Prince's $10M Estate. Unfortunately, this did not happen.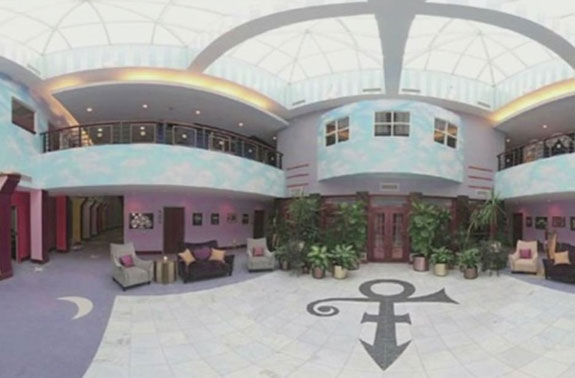 Now that I am reflecting on my trip, I should have risked the extra hour and a half just to see Prince's house and switched my hotel stay to Des Moines, Iowa instead of Omaha, Nebraska. Obviously, I was very conflicted because there were other factors to consider. The main one of those being sleep.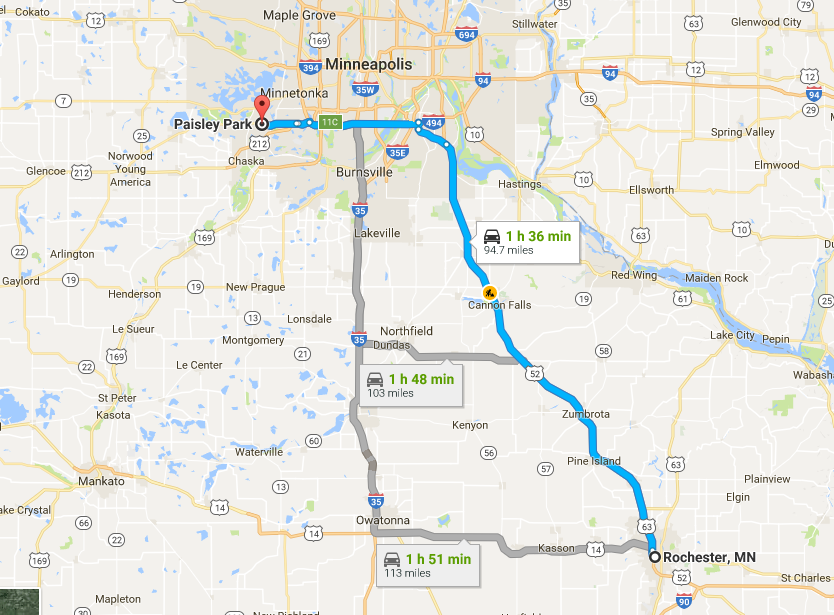 Chicago, Illinois to Milwaukee, Wisconsin to Rochester, Minnesota to Des Moines, Iowa to Omaha, Nebraska (my original hotel stop) was a 10.75 hour drive. With meal breaks and stopping to take pictures: 12 hours. Ouch!
AAAAND, I couldn't break my #1 rule: NO DRIVING AT NIGHT.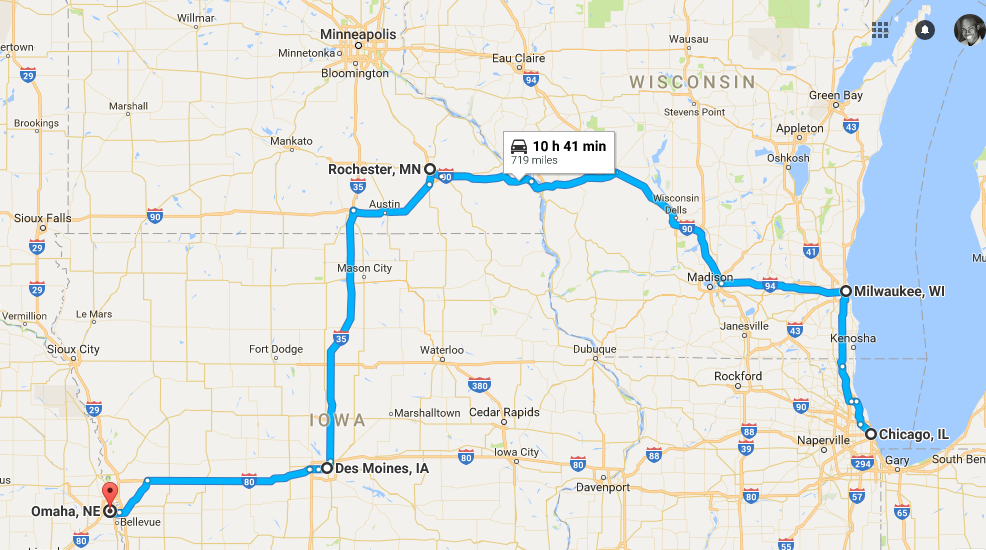 Eventually, I snuck into Rochester, Minnesota where you can find amazing buckets of … NOTHING. Well, thats not true. There was a "Welcome to Minnesota" sign somewhere between Rochester, MN and the Wisconsin border, so maybe not exactly NOTHING. Regardless, it was onward to Omaha.