The Rockies. Denver. Comedy.
The Rockies. Denver. Comedy.
"The greatest missile in the world is useless … unless it's targeted. A torpedo is adrift unless it has someplace to go. An arrow is pointless unless it hits something. So it's important for kids–for everyone, even if you fail at first–to target something and head in that direction. With all your might."
-Tim Allen
If you ever get a chance, drive through The Rockies of Colorado. The trees. The mountains. The clouds. The rain. The feeling of nature moving along with your winding drives. Peace. Quiet.
It's majestic.
I must've seen 2 million different species of trees. They just all looked different. And to top it off, Mother Nature decided to show off and sneak some waterfalls along my drive and sprinkled some water from the sky on my dirty car, along with blowing some mist over the roadways. Whaaat?! So cool.
I kept thinking to myself: Southern California needs to borrow 2 million trees from Southern Colorado. How clean must the air be in this state? Gosh.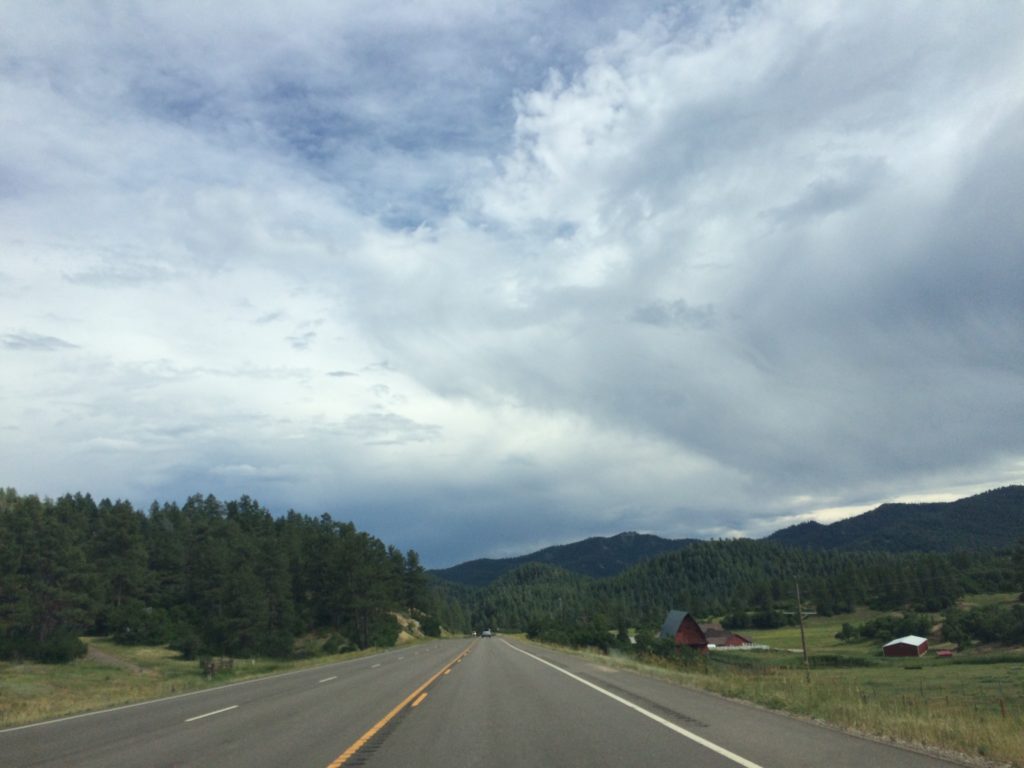 Once in the city of Denver, I met up with my buddies Dean Delray and Patrick Puckett. Dean, a headlining comedian from Los Angeles, who travels all over the country, let me perform a couple shows with him while in town. One at Comedy Works Denver and another at this late night place called The Great Pile.
Patrick is a traveling comedian buddy of mine from Dallas, Texas and along with Dean, we all started comedy around the same time 6 or so years ago in Los Angeles. I flew him up to Denver and he is going to help me navigate the next 5 states. How cool is that?
I must quickly mention that it was a pleasant surprise to see another Los Angeles comedian on the Comedy Works show: Bronston Jones. Bronston also travels doing comedy and has a crazy fun room called The Venice Underground in Venice, CA. If you are ever in the area on a Wednesday night, check it out. Bronston is super nice and quite adventurous so we are always sharing travel and/or activity stories.
The Wednesday night show at The Comedy Works was on fire! I had a great set and the night as a whole, was amazing. I am very thankful for friends like Dean, Patrick and Bronston. Think about it — I set out on this exciting 6-week journey across the country and got to hang out with 3 cool comedy buddies in Denver, Colorado AND perform standup at TWO SHOWS!
#THANKFUL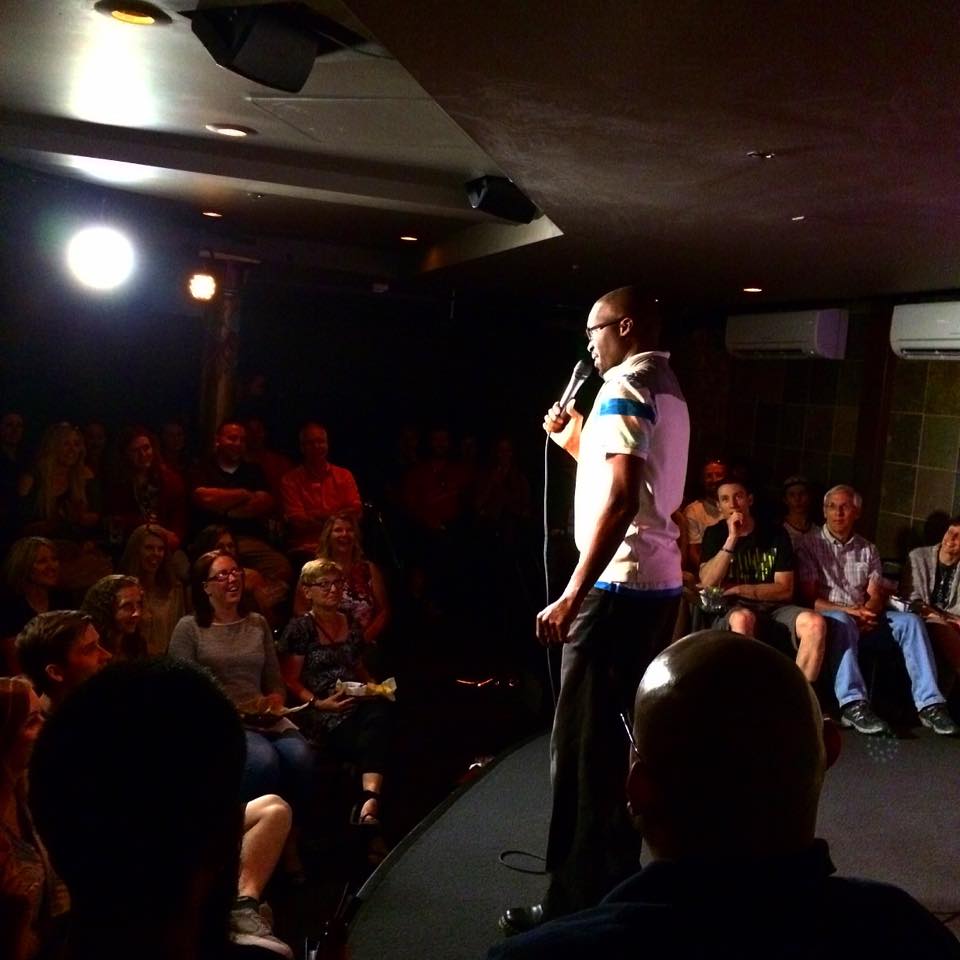 I love performing standup comedy and this was certainly a perfect way to end my Colorado visit. I made some new fans along the way. They were all curious about my journey through this vast land we call America. Hopefully, they will join in on the fun and learn some things along the way.
If you are reading this and will be in Denver this week, go see Dean Delray at The Comedy Works. He will be there all week until Saturday night. His shows are always fire. Dean works very hard on his craft and hardly ever has a bad show. Tell him I sent you.
Well … it's late, I'm super tired and my journey continues tomorrow so goodnight. Enjoy some more pics from the Colorado drive.