Wyoming: Home of Yellowstone National Park
"I'm a free man. I don't wear anybody's collar. I'm not obliged to smile if I don't want to. That gives me a lot of perverse pride — I really am a person who could stop doing what I'm doing right now, go off to Ceylon tomorrow and live among the fishermen.
I make a living without having a job; I don't cater to anybody. I believe that's the hardest thing to achieve in this world — any kind of autonomy, any kind of independence, any kind of freedom.
So, I'm very, very proud of the fact that I'm an independent."
-George Clayton Johnson (co-writer on Ocean's Eleven, Twelve and Thirteen — born in Wyoming)


WELCOME TO WYOMING: FOREVER WEST
Wyoming is home to one of the most beautiful national parks in the United States: Yellowstone National Park. I only touched a tip of her iceberg by visiting the Mammoth Hot Springs. I drove from Billings, MT to Gardiner, MT and entered from the Northwest end. You are immediately blown away by the views, the mountains, the wildlife and all your worries about the world melt away. While you're in Gardiner, you can see folks canoeing and grabbing binoculars to see the wildlife in the distance. It's pretty cool.
It costs $30 to get into Yellowstone National Park. You'll notice how negligible the price is after you experience the time of your life.
There are a few different ways to enter Yellowstone. The West/Idaho side. The Northwest/Gardiner, Montana side. The Northeast/Cooke City, Montana side. The East/Cody, Wyoming side and of course the Southern/Dubois/Shoshone National Forest, Wyoming side.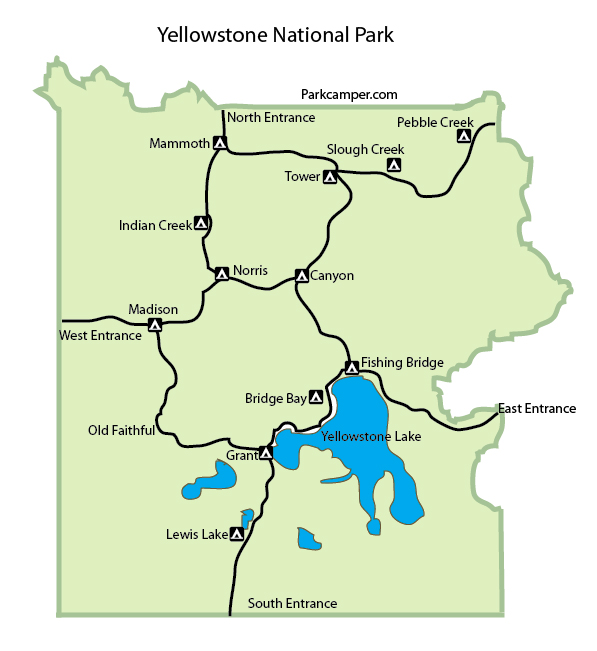 Be careful when driving in from Gardiner, MT. You will see animals crossing the road as you drive into Yellowstone. The speed limit is upwards of 60mph before you get to the entrance to the park so you can easily run into something without thinking about it.
Quick word of advice based on a sign I saw: "Don't feed the animals. They are dangerous." Hey look, it's their park. Their neighborhood. I believe the sign. Carry on bears, wolves, deer and birds.
Among the activities you can enjoy at Yellowstone are: whitewater rafting, hiking, fishing, camping, biking and visiting the hot spring.
The best time to go to Yellowstone is in September, according to a Wyoming resident I spoke to. There's a lot more wildlife out at that time and there aren't as many tourists.
I already have plans to go back and spend more time there because even though I was only there for a couple hours, the visit had already affected me. It was great. I felt totally free and my mind was completely clear.
Here's a brief video of my visit to Yellowstone.